Art and cultural exhibits at the Learning Centre are selected to delight and educate visitors — and reflect UBC's mission to create exceptional learning environments and serve the people of British Columbia, Canada and the world.
The Learning Centre hosts a rotating selection of interesting books, posters, print material and artifacts year-round. All of our exhibits are open to the public, so please come by for a visit.
Location: 
Have artwork or a cultural exhibit you'd like to share?
Current & Recent Exhibits
---
October 26, 2017 — Rare Books and Special Collections at UBC Library is delighted to announce a new exhibition: "An Unmatched Devotion": A 50th Anniversary Exhibition for UBC's Norman Colbeck Collection of Nineteenth-Century and Edwardian Poetry and Belles Lettres.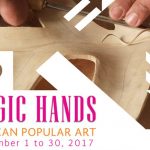 September 8, 2017 — Presented by MexicoFest, we invite all art enthusiasts to attend this free exhibition at the Irving K. Barber Learning Centre on Mexican Popular Art objects from September 1 to October 12, 2017.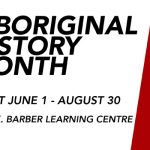 June 6, 2017 — The fifth annual Aboriginal (Un)History Month exhibit is now on display at UBC Library's Irving K. Barber Learning Centre. Across the nation June is recognized as Aboriginal History Month, but the tradition of (Un)History Month is a celebration and acknowledgement of the importance of Indigenous Peoples – not only in history – but in the […]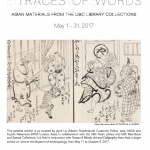 April 26, 2017 — May 1 - 31, 2017
April 3, 2017 — This exhibit takes place at IKBLC from April 1 to 28, 2017, as a collaboration between the Irving K. Barber Learning Centre's Community Engagement & Programs Division and the Roedde House Museum.  A re-mounting of an earlier three-part exhibit on three families called Victorian Vancouver: Family Portraits, this exhibit illustrates how migrant families in early 20th century Vancouver fostered […]
Upcoming Exhibits
---
| Exhibit Title | Date |
| --- | --- |
| Aboriginal Unhistory Month 2017 | June 1 to August 31, 2017 |
| Mexico Fest 2017 | September 1 to September 30, 2017 |
| UBC Colbeck Collection Anniversary Exhibition | October 1 to December 31, 2017 |