Our featured place this week is Stewart B.C., which is a border town near the end of the Portland canal and the border of Alaska. Forestry and mining are the two main industries of the area, mining being what prompted white settlers to the area in 1898.  The Nisga'a First Nation called the Stewart area Skam-A-Kounst, meaning "safe house" or "strong house."  Stewart is named for the Stewart brothers from Victoria, who held interests in a number of mines in the area at the turn of the century.
The featured item from Stewart is from our B.C. Historical Photograph Collection and shows a tram at one of mines in Stewart: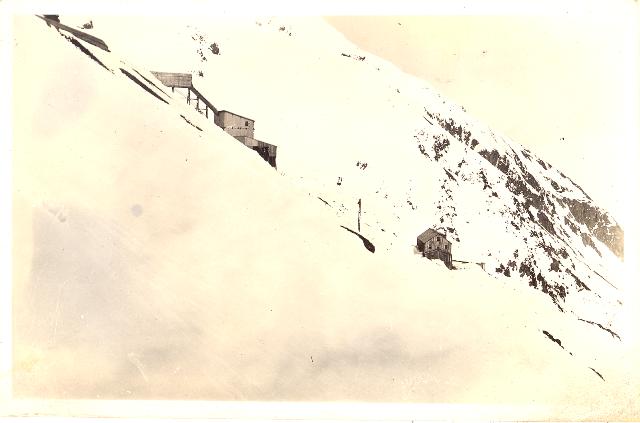 BC1538, Head of Porter-Idaho tram
This snowy photograph was taken in 1933 at the Porter-Idaho mine. This aerial tram line was built in 1928 to run from the mouth of the Marmot River up Mount Rainey to the mine.
In the Barber Centre, the Stewart room is room 184, a meeting room on the first floor.
To learn more about our historical photograph collections, you can consult our Historical Photographs Research Guide.
cross-posted at Rare Books and Special Collections, UBC Library.