---
News travels fast online. However, so do rumours, shocking photos, veiled advertisements and outright lies. With the rise of social media and citizen journalism, we've never had so many messages, from so many sources, available at our fingertips. However, it has become clear in recent years that news shared online comes with serious risks due to its lack of objectivity and its emphasis on speed and volume over fact. Public shaming is one expression of this modern reality, as well as increasing sponsored and promotional content blurring the lines of news and advertisement. Given the absence of context and abundance of competing voices online, how do we know who and what to trust? Can we see past the click-bait headlines and advertorials, and continue to be informed about the world around us? Is there a place for objective journalism anymore?
This event took place on March 9, 2016.
Moderator
Dan Burritt, BA'04 – Host of CBC Vancouver News Saturday and Sunday
Panelists
Valerie Casselton, BA'77 – Associate Editor, Integrated Projects for PNG
Farhan Mohamed – Editor-in-Chief and a partner of Vancity Buzz
Paul Watson – Best-selling Writer, Pulitzer Prize-winning Journalist
Steve Woodward – Sessional Instructor, UBC School of Journalism, Pulitzer Prize-winning Journalist
Speaker Biographies
Dan Burritt, BA'04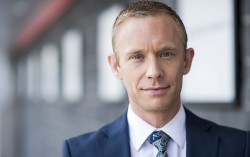 Dan Burritt is the host and producer of CBC Vancouver News. Burritt joined CBC British Columbia in 2012, covering local stories in the Surrey and Vancouver bureaus.
He has reported on a wide range of breaking stories in the region including the Lower Mainland gang wars in 2008/09, the 2010 Vancouver Winter Olympics and the Haida Gwaii earthquake of 2012. He has an extensive background in election coverage, covering both provincial and federal elections since 2008. He travelled across the province for CBC's special coverage of the 2014 provincial election and is regularly in Victoria to report on the B.C. Legislature.
Prior to CBC, Burritt spent six and a half years as a radio anchor and reporter. His last post in radio was as lead political reporter, driving special coverage of the B.C. Liberal and NDP leadership campaigns for news radio networks. He was awarded the "Broadcast Performer of Tomorrow" award by the British Columbia Association of Broadcasters in 2010.
Born and raised in the Lower Mainland, Burritt holds degrees from the University of British Columbia (UBC) and the British Columbia Institute of Technology (BCIT). He counts running alongside the 2010 Olympic torch, zip-lining across downtown Vancouver and interviewing animals among his favourite reporting memories.
Valerie Casselton, BA'77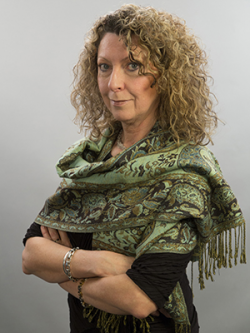 Valerie Casselton is the Associate Editor, Integrated Projects for PNG, with responsibilities for both The Vancouver Sun and The Province. She is responsible for special series, publications and projects that promote audience engagement on all of the four platforms on which the newsrooms publish, both online and in-paper.
As a senior editor, Valerie works with the management team of The Vancouver Sun on daily news gathering and initiatives related to the strategic goals of PNG and Postmedia. She has helped transform the newspaper into a multi-media newsroom operating around the clock, seven days a week and publishing one of the fastest-growing news websites in Canada.
Valerie Casselton has served on the alumni UBC Board of Directors since 2013. She also serves currently on the Alumni Achievement Awards Committee and the Trek advisory committee and has been a UBC mentor and tri-mentor for more than 10 years.
Valerie is the Past Chair of the Langara College Journalism School Advisory Board, Past Chair of the Pacific Press Credit Union/Pacific Paper Industry Credit Union, and Past Chair of the GVFHC. She has been on the boards of the Centre for Investigative Journalism (now the Canadian Association of Journalists), The American Association of Sunday and Feature Editors, and The Vancouver Biennale.
A UBC graduate with a BA (hons) in English, Valerie also holds a Bachelor's degree in Journalism from Carleton University, and a CHRP designation (Certified Human Resources Professional).
Farhan Mohamed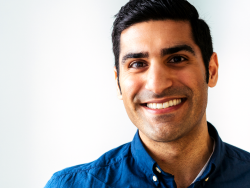 Farhan Mohamed is the Editor-in-Chief and a partner of Vancity Buzz, holding a BBA from CapU. He was brought on during Vancity Buzz's grassroots stage, controlling day-to-day operations of the company and creating content. For most of his life, Farhan has volunteered and taken leadership roles with a number of different organizations that contribute to society on both a local and global scale. He has a strong passion for building relationships and creating communities through the use of technology. Before joining Vancity Buzz in 2012, Farhan got a taste of media by working at The Vancouver Sun & Province. Since then, his passion has been to change the way people consume news, harnessing the expanse of Vancity Buzz's unfulfilled potential and turning the site into the dynamic, informative, multifaceted digital news source it has become. Today, Farhan leads the Editorial arm of Vancity Buzz, which has skyrocketed readership by over 15 times since he began, along with Calgary Buzz, the company's 2015 expansion.
Paul Watson
@wherewarlives / www.arcticstarcreativity.com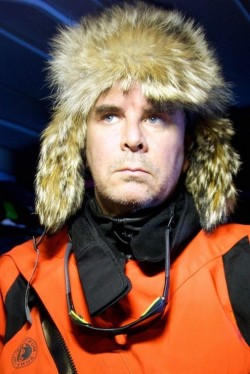 Paul Watson is a Pulitzer-prize winning journalist and author of two books, including the best-selling memoir Where War Lives. He spent most of more than a quarter century in journalism as a foreign correspondent for the Los Angeles Times and the Toronto Star. Paul resigned as The Star's multi-media Arctic Correspondent after the newspaper tried to kill a story detailing how the Conservative government used the search for Sir John Franklin's missing 19th century ships to push a political agenda. He is currently writing Ice Ghosts: The Epic Hunt for the Lost Franklin Expedition to be published by McClelland & Stewart in Canada and W.W. Norton internationally. Paul is also the subject of an award-winning two-man play, The Body of an American, staged at New York's Cherry Lane Theater from February 10 to March 20.
Steve Woodward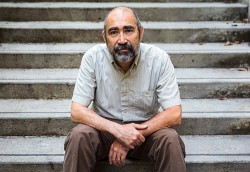 Pulitzer Prize-winning journalist Steve Woodward has joined the UBC Graduate School of Journalism for the academic year 2015-2016. Woodward brings to the school more than three decades of experience as an editor and reporter for major metropolitan daily newspapers in the U.S., with a track record in pioneering new approaches to journalism. He comes to the University of British Columbia from Central Washington University in Ellensburg, Washington, where he taught journalism, transmedia, communication ethics, and media and culture for two years.
Steve has an M.A. from the University of Missouri School of Journalism and is a member of the Asian American Journalists Association.
He began his career at The Kansas City Star in Kansas City, Mo. He was part of the newspaper's team that won the Pulitzer Prize for General Local Reporting on the 1981 Hyatt Regency Hotel skywalks collapse that killed 113 people.
He went on to spend 20 years at The Oregonian as an editor and reporter. During his time there, he won a National Headliner Award for coverage of the Enron scandal and several awards for his coverage of the first Roman Catholic archdiocese bankruptcy in the wake of priest sex-abuse scandals. The U.S. Small Business Administration named him Oregon's Journalist of the Year for his coverage of the Y2K computer crisis.
Steve left the newspaper industry in 2008 to turn his attention to new forms of digital storytelling and to journalism education as an entrepreneur and instructor.
---
Select Articles and Books Available at UBC Library

Anderson, C. W. (2015). Up and out: Journalism, social media, and historical sensibility. Social Media + Society, 1(1) doi:10.1177/2056305115578674 [Link]
Curiel, E. (2015). The credibility of social media in journalism. Transinformacao, 27(2), 165-171. doi:10.1590/0103-37862015000200006 [Link]
Jallow, A. Y. (2015). The emerging of global journalism and social media. Global Media Journal, 13(25), 1. [Link]
---
UBC Library Research Guides