---
What does it mean to be influential? While some people possess a natural talent to make themselves heard, for others it is a skill that requires years to perfect. However, it's critical to develop this ability as it can mean the difference between achieving one's goals and failing to mobilize the support or resources one requires. Hear from a panel of business and community leaders who have leveraged their mastery of the art of influence to achieve impressive results.
Presented in partnership with the Forum for Women Entrepreneurs.
Event Series Sponsor:

Official Broadcast and Online Media Partner:

Special thanks to our webcast partner:
This event took place on February 10, Wednesday 2016, 6:30-9:00pm in the Robert H. Lee Alumni Centre.
Moderator
Andrew Chang – Host of CBC Vancouver News at 6 o'clock
Panelists
Janet Austin – CEO, YWCA of Metro Vancouver
Shayne Ramsay – CEO, BC Housing
Bob Rennie – Executive Director/Founder, The Rennie Group Ltd.
Lisa von Sturmer – Founder and CEO of Growing City
Speaker Biographies
Andrew Chang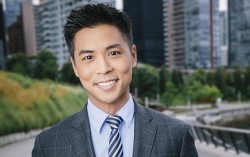 Andrew Chang joined CBC News Vancouver as host in the summer of 2014, shortly after returning from Sochi as part of CBC's broadcast team. He has also spent time in the host chair for other network shows such as CBC Radio One's The Current, CBC News' The National and CBC News Now.
Prior to coming to Vancouver, he spent a successful decade with CBC Montreal most recently as co-host of CBC Montreal's supper-time newscast. He covered a number of memorable moments in Montreal's history such as Montreal's 2011 federal election night special, which saw the unprecedented rise of the NDP in the province, and the resulting collapse of the Bloc Québécois; the 2012 election-night assassination attempt of Pauline Marois and he was also the first, among local English television networks, to tell Montrealers about the assassination of mafia godfather Niccolo Rizzuto Senior.
Andrew worked previously as one of CBC's chief staff reporters, covering breaking news at both the local and network level: from the Dawson College shootings, to the collapse of the de la Concorde overpass in Laval, to a month-long stint on the Parti Québécois campaign bus during the 2008 provincial election. During this time, Andrew was also working as a video journalist — interviewing various news-makers, writing and reporting, shooting and editing video. With a camera over his shoulder, Andrew spent years producing both news-length and feature-length reports.
On weekends, it's a different story — when he is not being the doting father to his daughter, he spends his time snowboarding, hiking, and indulging in one of his many other passions: music.
Janet Austin
@YWCAVAN
As CEO of the Vancouver YWCA, Janet Austin has overall responsibility for one of BC's largest and most diversified non-profit organizations, offering services for 60,000 people annually in more than 30 locations throughout Metro Vancouver. The YWCA is an entrepreneurial non-profit, with more than 63% of annual revenues self-generated through related business activities – including a 155 room YWCA Hotel and a state-of-the-art, downtown-based Health and Wellness Centre – and fundraising.
The Vancouver YWCA provides a network of services for women and their families including early learning and care for children, permanent and transition housing, and support services for single moms. The organization also offers employment services for women and men, mentorship, leadership development, and school-based programming for youth.
Janet is a recipient of numerous awards including the Business in Vancouver Influential Woman in Business Award and the Vancouver Board of Trade Community Leadership Award, among many others. She was named to the WXN list of Canada's 100 Most Powerful Women in 2008 and the Vancouver Power 50 in 2014.
Shayne Ramsay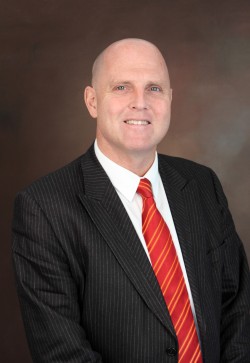 Shayne Ramsay was recently listed in Vancouver Magazine's 50 most powerful people in Vancouver; the magazine stated "When you're CEO of the provincial agency responsible for creating social housing in one of the world's most expensive real estate markets, you're in the thick of one of the thorniest public-policy issues in the province."
Since May 2000, Shayne has been the CEO of BC Housing. He was responsible for setting up the Homeowner Protection Office in 1998 and also served as its first CEO. The Homeowner Protection Office has been a branch of BC Housing since April 2010.
Prior to becoming the CEO, Shayne was the Director of Development Services for BC Housing, and the Director of Housing Policy and Program Development with the former Ministry of Municipal Affairs and Housing in B.C.
In addition to his work as CEO, Shayne serves as Chair of the Board of Directors for the Crown Corporation Employer's Association, an agency that represents human resource issues for the provincial crown corporations in British Columbia. He is also Chair of Housing Partnership Canada, a peer network and business collaboration of social housing leaders committed to innovation.
Shayne has a graduate degree in urban planning from the University of Toronto.
Bob Rennie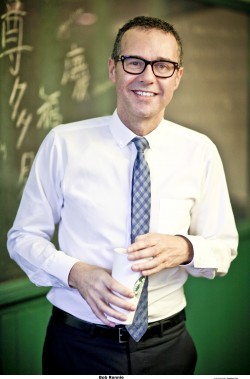 Bob Rennie is founder of Rennie Marketing Systems, whose recognized leadership for envisioning new and innovative strategies in development risk management and marketing real estate has led to landmark projects such as restructuring the Olympic Village and Woodward's – in Canada's poorest postal code. Also known for having built a world renowned collection of contemporary art, Bob chairs the North American Acquisitions Committee at Tate Modern, is a member of the Tate International Council, serves as trustee for the Art Institute of Chicago and is the recipient of the Queen's Diamond and Golden Jubilee awards, the Order of BC and a doctorate from Emily Carr University. He renovated and restored Wing Sang, the oldest structure in Chinatown, to include a privately funded museum space with regular exhibitions of works from Rennie Collection. All exhibitions are open to the public with free admission two days a week.
Lisa von Sturmer
@LisavonSturmer / @GrowingCity
Having started her career in television working for an MMA fight show and other various creative agencies as an editor, Lisa von Sturmer realized that she wanted to spend her life doing something positive that had a tangible impact on the community.  In 2010, she quit her successful editing career, founded Growing City and never looked back.
Now an award-winning entrepreneur, Lisa has founded and co-founded two companies in the past 3 years.  An active advocate for youth entrepreneurship, Lisa is a Canadian Delegate for the G20 Youth Entrepreneurship Summit where delegates from each G20 nation come together in tandem with the G20 to discuss policies governments can implement to encourage entrepreneurship as a solution to unemployment.
She also spends time speaking to youth groups and students on how to create businesses they love and shares the lessons she's learned along the way and wrote Pitching to Win, a workbook designed to help those looking to pitch on Dragons' Den or Shark Tank create deal-worthy pitches.
Lisa is also passionate about volunteering – and has made it a part of her company's operations.  Each month Growing City donates time, service or compost to a different local organization or charity.  Under her direction, the company has grown over 100% in the past year and she is excited to continue bringing composting and recycling across the country!
She is a member of the 2012 Forum for Women Entrepreneurs prestigious e-Series program, and was recently accepted into the exclusive Entrepreneur's Organization Accelerator program.
Lisa has won the 2012 Canadian Youth Business Foundation's National Best Green Business award and 2010 Small Business BC's Best Business Concept award
---
Select Articles and Books Available at UBC Library
Fojt, M., NBER Working Papers, & EU BookShop. (2011). entrepreneurship Emerald Group Publishing Limited. [Link]
Minniti, M. (2007). Entrepreneurship: The engine of growth. Westport, Conn: Praeger Publishers. [Available at David Lam Library – HB615 .E636 2007]
---
UBC Library Research Guides