The Canadian Heritage Foundation Photography Foundation has completed digitizing 2000 photographs of BC taken by Canadian photographer George Hunter, RCA. The images reflect the industry, culture and landscape of the province from 1950-2010. The digitized negatives and slides are preserved in the CHPF archive, and the images are currently on-line and available to the public.
The Digitization of the Photographs of British Columbia by George Hunter, RCA was digitized with support from the Irving K. Barber Learning Centre through its BC History Digitization Program.
For more information about the 2020/2021 BC History Digitization Program Projects, click here.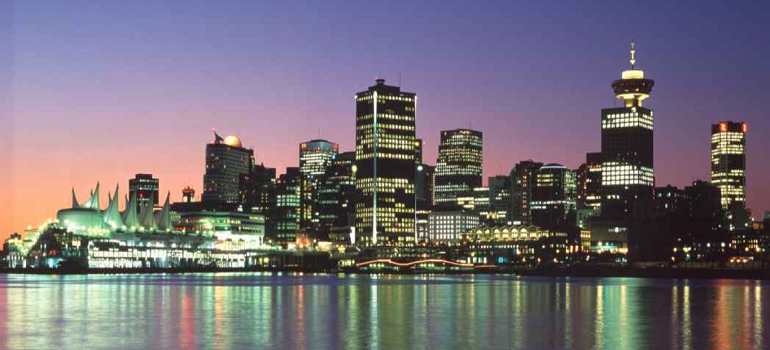 Hunter, G. (n.d.).  British Columbia: Vancouver – waterfront at night with Harbour Centre and Granville Square Buildings. [photograph] http://digitalcollections.thechpf.com/index.php/Detail/objects/7752