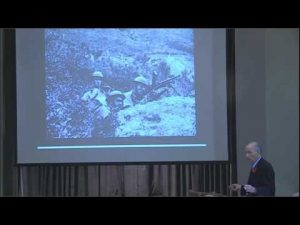 November 18, 2016
Webcast sponsored by the Irving K. Barber Learning Centre | November 4, 2016 12:00-1:30 p.m.| Irving K. Barber Learning Centre Room 301l | When asked if he thought the British Colony of Hong Kong could be defended against an invasion by the Japanese in 1941, Winston Churchill replied, "not the slightest chance". This prediction forms the background to the fatal decision by Ottawa 75 years ago to send Canadian troops into the maelstrom that became known as the Battle of Hong Kong. As the 75th anniversary of the Battle of Hong Kong approaches, Cameron Cathcart will provide an overview of the battle, its aftermath, and delve into the personal lives of the brave Canadians whose lives were changed forever.
November 16, 2016
Webcast sponsored by the Irving K. Barber Learning Centre | September 17, 8:15-9:30 pm | Woodward Instructional Resource Centre Lecture Hall 2, UBC l | A native of South Africa, Ms. Logan has earned a reputation as one of the world's best foreign correspondents, reporting stories from most of the world's major conflict zones including Egypt, Afghanistan, Northern Ireland, Israel and Kosovo. Her courageous work has earned her some of the most prestigious awards in her field, including a duPont-Columbia University Silver Baton, an Emmy, an Overseas Press Club Award, an Edward R. Murrow Award, and five American Women in Radio and Television Gracie Awards. She was the only journalist from an American network in Baghdad when the U.S. military invaded the city, reporting live from Firdos Square as the statue of Saddam fell. Before formally joining CBS, Ms. Logan already had 14 years of journalism experience in the international broadcast news arena with ITN and Fox/SKY, ABC, NBC, CNN and the European Broadcast Union. This lecture is cosponsored by UBC's Global Reporting Centre.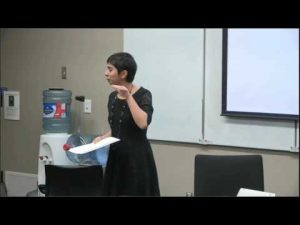 October 18, 2016
Given the legacy of 500 years of colonization, sharing and telling stories for children and young adults about difficult truths is important in moving forward towards reconciliation.  As part of the journey, increased sensibilities and approaches are needed and give rise to many questions. How can children's literature be decolonized and made appropriate for 21st […]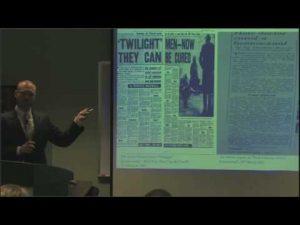 May 30, 2016
Webcast sponsored by the Irving K. Barber Learning Centre | June 14, 2016, 12-1pm | Room T182, 3rd Floor, UBC Hospital | Drawing on a rich array of source materials including previously unseen, fascinating (and often quite moving) oral histories, archival and news media sources, this paper examines the plight of men who were institutionalised in British mental hospitals to receive 'treatment' for homosexuality and transvestism, and the perceptions and actions of the men and women who nursed them.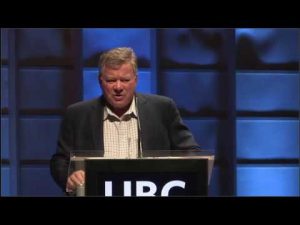 May 11, 2016
Webcast sponsored by the Irving K. Barber Learning Centre | May 28, 2016 | 5:00pm | Chan Centre for the Performing Arts | What does it mean to live with a spirit of curiosity?
February 24, 2016
March 2, 2016 | 11:30am-1:00pm | First Nations Longhouse | Webcast sponsored by the Irving K. Barber Learning Centre. The prediction for most Indigenous languages has been extinction. However, many Indigenous languages are still with us today, including some presumed to be gone.
February 15, 2016
February 3, 2016 | Entrepreneurs at companies like Slack and Hootsuite have put Vancouver's $23 billion high tech industry on the map. But building the economy of tomorrow—not to mention a utopian, Star Trek future—means taking a step beyond the digital. We need fundamental leaps in computing power, clean energy, and smart materials.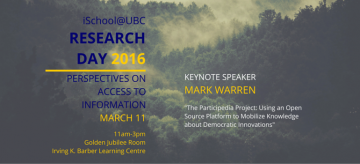 February 10, 2016
Webcast sponsored by the Irving K. Barber Learning Centre. March 11, Friday 2016 | 11:00am-12:00pm | The iSchool at UBC (School of Library, Archival, and Information Studies) invites guest speakers to participate in the Colloquia Series. These events are open to the public, and are of interest to faculty, current students, alumni, and other professionals and researchers in the community.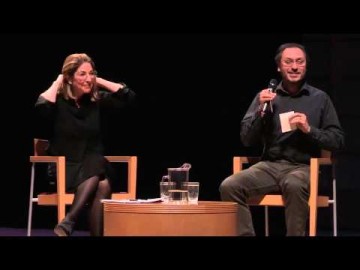 October 29, 2014
Lecture webcast available online from October 29, 2014 event.