The Learning Centre is a proud partner of Entrepreneurship@UBC, who delivers an unprecedented combination of education, venture creation and seed funding to maximize the number of successful ventures coming out of UBC.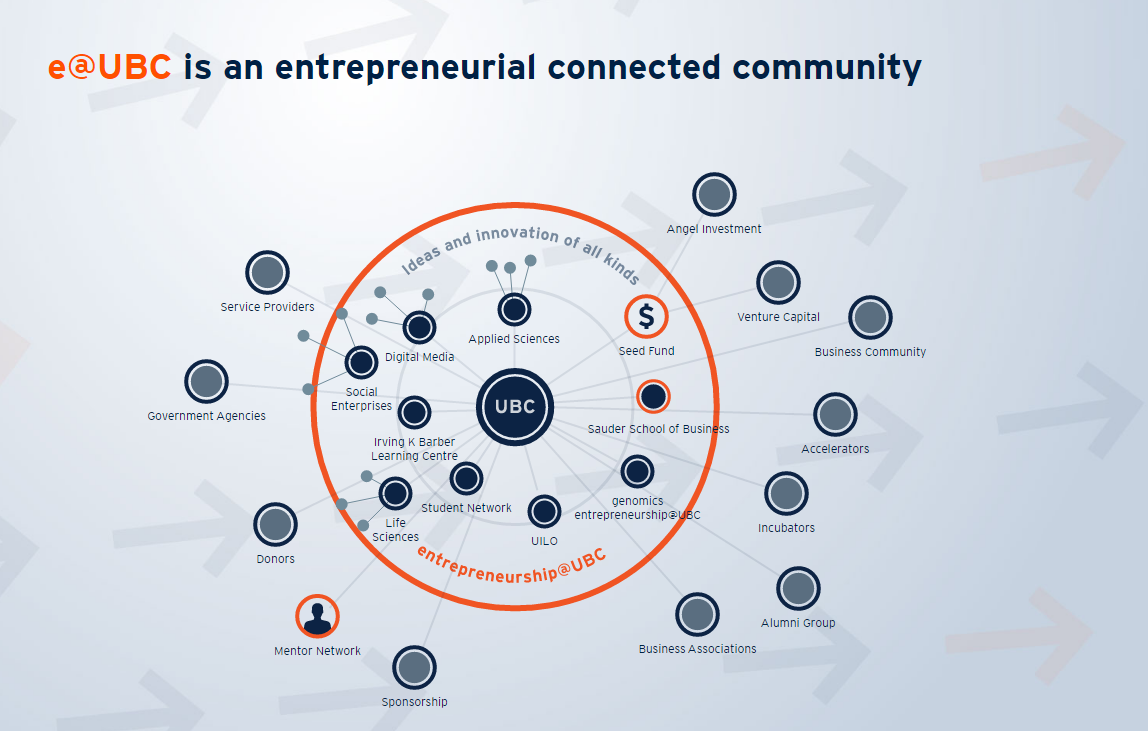 Entrepreneurship@UBC (e@UBC) offers a wide range of initiatives from access to a vast mentor network to specifically tailored lean launchpad accelerator workshops — all delivered with the same standard of excellence that participants would expect from a world-class university.
The Irving K. Barber Learning Centre has partnered with e@UBC to help inspire entrepreneurial thinking and create innovative ventures.
Partnership Highlights:
The Learning Centre works closely with David Lam Management Research Library to coordinate information services for campus entrepreneurs.
The Learning Centre support access to UBC library collections for e@UBC Entrepreneurs In Residence.
A Learning Centre Community Engagement Librarian and graduate student staff, often in collaboration with UBC Library colleagues, provides support for market intelligence workshops and one-on-one research consultations.
For more information, please visit the e@UBC website.