The Learning Centre is a proud partner of Entrepreneurship@UBC, who delivers an unprecedented combination of education, venture creation and seed funding to maximize the number of successful ventures coming out of UBC.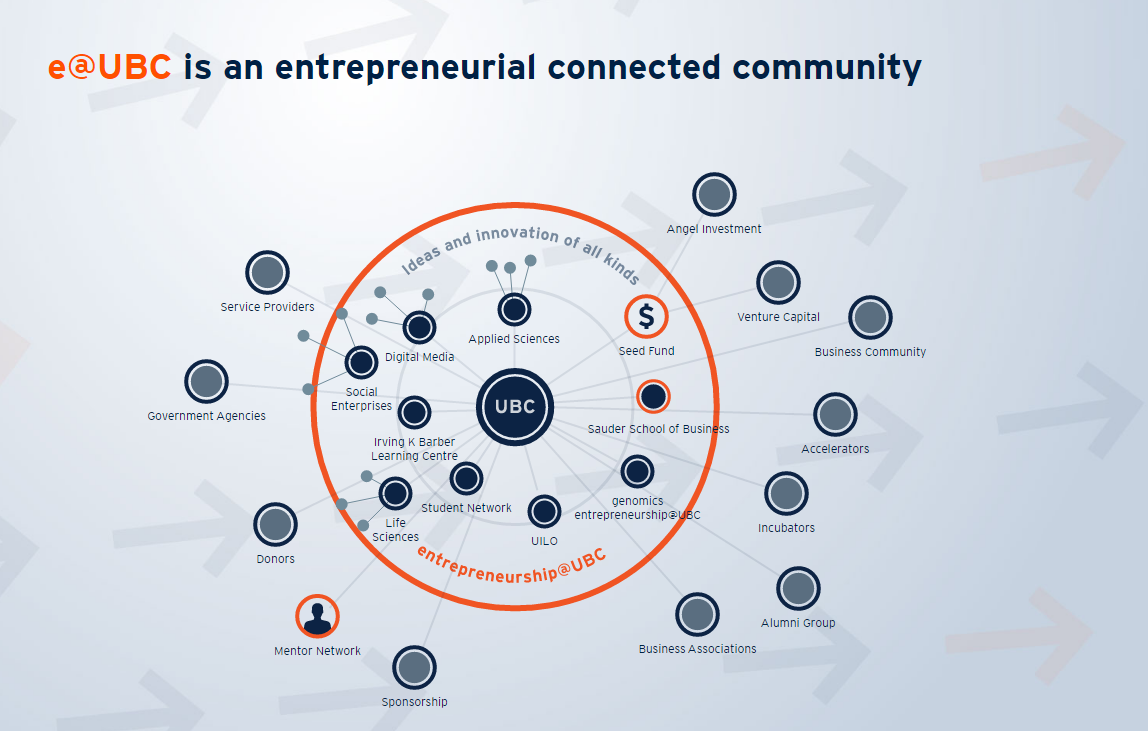 Entrepreneurship@UBC (e@UBC) offers a wide range of initiatives from access to a vast mentor network to specifically tailored lean launchpad accelerator workshops — all delivered with the same standard of excellence that participants would expect from a world-class university.
The Irving K. Barber Learning Centre has partnered with e@UBC to help inspire entrepreneurial thinking and create innovative ventures.
Partnership Highlights:
A Learning Centre Community Engagement Librarian provides market intelligence workshops and one-on-one consultations, supports campus and community entrepreneurs and assists in curating resources for online projects.
The Learning Centre works closely with David Lam Management Research Library to coordinate information services for campus entrepreneurs.
For more information, please visit the e@UBC website.