November 30, 2018
 This year marks the 50th anniversary of the annual Marion Woodward Lecture series made possible with the continuing support of the Mr. and Mrs. P.A. Woodward's Foundation. Webcast sponsored by the Irving K. Barber Learning Centre and hosted by UBC School of Nursing. Presented by: Dr. Dawn Stacey, Professor & University Research Chair in […]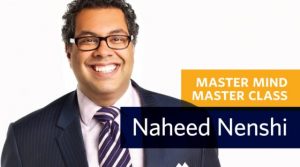 November 23, 2018
Webcast sponsored by the Irving K. Barber Learning Centre and hosted by alumniUBC Throughout his career, including his three terms as mayor of the City of Calgary, Naheed Nenshi has always emphasized the importance of civic engagement. On November 1st, join fellow UBC alumni, students, and friends in Vancouver for the next Master Mind Master […]
October 16, 2018
Webcast sponsored by the Irving K. Barber Learning Centre and hosted by UBC Equity and Inclusion Office We now know that overemphasizing "fit" in hiring or team formation presents a number of challenges, including, inevitably, around decision-making, and the potential of it leading to "groupthink". But beyond this, what are other ways in which bringing […]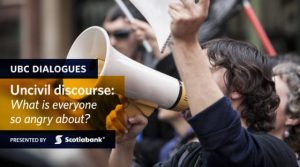 September 20, 2018
Join our panel of UBC and community experts in the Lower Mainland for an important conversation about the growing divide of public discourse.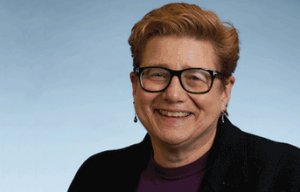 April 13, 2018
Webcast sponsored by the Irving K. Barber Learning Centre and hosted by UBC iSchool. In the post-print information era, how do libraries manage scholarly information? Academic libraries have developed alongside technology, but technology is now changing the structures of information creation, dissemination, retrieval, and preservation. The use of technology in and by libraries, and by […]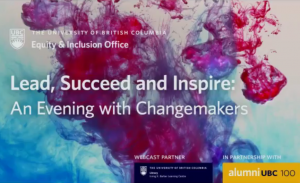 March 13, 2018
Join us on March 14th at 6:30 pm as we live stream Lead, Succeed, and Inspire: Join Justice Minister Jody Wilson-Raybould for an Evening with Changemakers.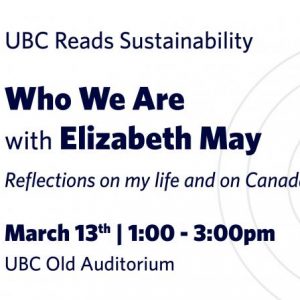 March 7, 2018
Join us on March 13th at 1 pm as we live stream 2018 UBC Reads Sustainability with Elizabeth May.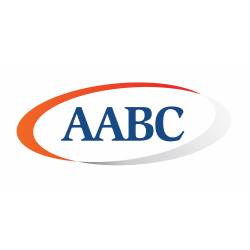 March 6, 2018
AABC Webcast Roundtable: Audiovisual Records in a Digital Age The AABC is pleased to partner with the Irving K. Barber Learning Centre at UBC to present our 7th webcast roundtable on "Audiovisual Records in a Digital Age". Motion picture films and audio and video recordings are found in every archival collection. These visual records play an […]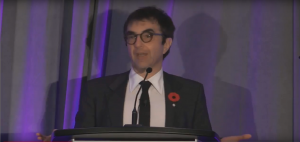 December 4, 2017
Webcast sponsored by the Irving K. Barber Learning Centre and hosted by alumni UBC. One of the most respected filmmakers of his generation and a true artist, Atom Egoyan is the director behind modern classics such as Exotica, the Oscar-nominated The Sweet Hereafter, Ararat, and Chloe. A master of visual and verbal storytelling, Egoyan takes […]

November 17, 2017
Webcast sponsored by the Iving K. Barber Learning Centre and hosted by UBC Reads Sustainability and the R. Grant Ingram Distinguished Speaker Program. In this moderated conversation, Duncan McCue will share his experience writing The Shoe Boy, a story of him discovering his indigenous identity as a teenager and his perspective on how connection to […]