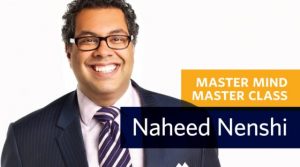 November 23, 2018
Webcast sponsored by the Irving K. Barber Learning Centre and hosted by alumniUBC Throughout his career, including his three terms as mayor of the City of Calgary, Naheed Nenshi has always emphasized the importance of civic engagement. On November 1st, join fellow UBC alumni, students, and friends in Vancouver for the next Master Mind Master […]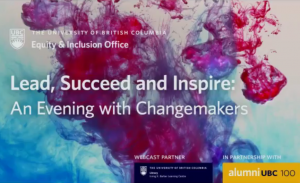 March 13, 2018
Join us on March 14th at 6:30 pm as we live stream Lead, Succeed, and Inspire: Join Justice Minister Jody Wilson-Raybould for an Evening with Changemakers.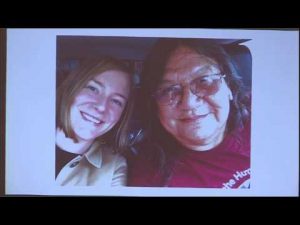 May 3, 2017
How can rigorous research help us advance the concept and practice of social justice?  In the fourth event of the 2017 PhDs Go Public Research Talk Series, join us as eight doctoral students from the Public Scholars Initiative have seven minutes each to talk about their research on, and search for, social justice. Webcast sponsored by […]
November 16, 2016
Webcast sponsored by the Irving K. Barber Learning Centre | September 17, 8:15-9:30 pm | Woodward Instructional Resource Centre Lecture Hall 2, UBC l | A native of South Africa, Ms. Logan has earned a reputation as one of the world's best foreign correspondents, reporting stories from most of the world's major conflict zones including Egypt, Afghanistan, Northern Ireland, Israel and Kosovo. Her courageous work has earned her some of the most prestigious awards in her field, including a duPont-Columbia University Silver Baton, an Emmy, an Overseas Press Club Award, an Edward R. Murrow Award, and five American Women in Radio and Television Gracie Awards. She was the only journalist from an American network in Baghdad when the U.S. military invaded the city, reporting live from Firdos Square as the statue of Saddam fell. Before formally joining CBS, Ms. Logan already had 14 years of journalism experience in the international broadcast news arena with ITN and Fox/SKY, ABC, NBC, CNN and the European Broadcast Union. This lecture is cosponsored by UBC's Global Reporting Centre.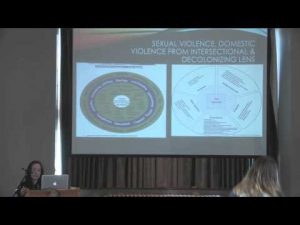 March 9, 2016
Webcast sponsored by the Irving K. Barber Learning Centre | March 18, 2016 | 12-1pm | Lillooet Room (301) Irving K. Barber Learning Centre. | Join Dr. Nora Angeles, Dr. JP Catungal, and K.Ho as they discuss sexual violence in Asian communities in Canada. The audience will engage in a facilitated dialogue with the panelists as we explore how sexual violence impacts Asian communities in Canada through the context of colonization and racism.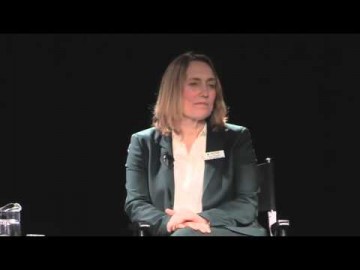 February 11, 2016
Webcast sponsored by the Irving K. Barber Learning Centre | February 2, 2016 Canada has been lauded for its generosity in striving to welcome and resettle some 25,000 Syrian refugees over the coming months, a stark contrast to our neighbours south of the border. However, critics have expressed concern about whether such a large scale resettlement project can be undertaken in a safe and responsible way within such a short timeline.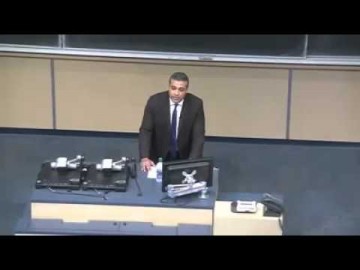 November 30, 2015
Mohamed Fahmy is an award-winning journalist and author. He covered the Iraq war in 2003 for the Los Angeles Times, and published Baghdad Bound based on his experiences. He has done extensive work in the Middle East for CNN, Dubai TV, and Foreign Policy. In 2011, he received the Peabody award for his coverage of […]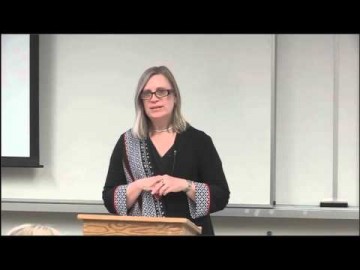 October 8, 2015
October 20, 2015 | 5:00-6:00pm, Irving K. Barber Learning Centre, Rm 155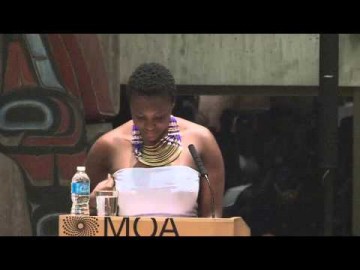 January 23, 2015
Webcast sponsored by the Irving K. Barber Learning Centre and hosted by Africa Awareness Initiative. Africa Awareness's Conference Week is the flagship event of Africa Awareness Initiative and is hosted annually in the second week of January at the University of British Columbia doing just this. Conference Week has historically been a meeting place of […]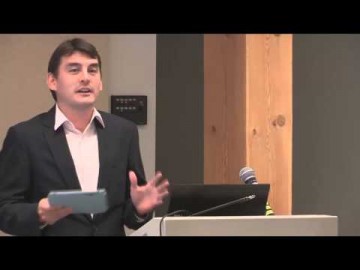 December 1, 2014
Webcast sponsored by the Irving K. Barber Learning Centre and program sponsored by the Institute for Asian Research, Fondation France-Japon de l'EHESS, CNRS, Oxford University, Waseda University,and Stanford University. Speakers: Joseph Caron (Former Canadian Ambassador to Japan), Takeo Hoshi (Stanford), Kenji Kushida (Stanford), Sébastien Lechevalier (EHESS), Miyajima Hideaki (Waseda), Sako Mari (Oxford) and Yves Tiberghien […]