November 30, 2018
 This year marks the 50th anniversary of the annual Marion Woodward Lecture series made possible with the continuing support of the Mr. and Mrs. P.A. Woodward's Foundation. Webcast sponsored by the Irving K. Barber Learning Centre and hosted by UBC School of Nursing. Presented by: Dr. Dawn Stacey, Professor & University Research Chair in […]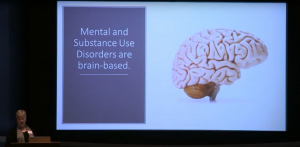 October 27, 2017
Webcast sponsored by the Irving K. Barber Learning Centre and hosted by the UBC School of Nursing. People with mental illness and substance use challenges are among the most stigmatized population in the world. The field of neuroscience is making strides to redress this by changing the etiological paradigm from a pejorative behavior model to […]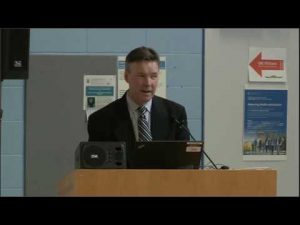 May 25, 2017
As part of the UBC Public Scholars Initiative, a myriad of scholars from a wide variety of disciplines discuss the topic of advancing health and inclusion. Speakers Laura Bulk (Rehabilitation Science) is part of the Being Blind team, working to expose misperceptions about what it means to be Blind, and to create an engaging campaign […]
December 14, 2016
Webcast sponsored by the Irving K. Barber Learning Centre and hosted by the UBC School of Nursing as part of the Marion Woodward Lecture. Professor John Keady will share the intervention work that he is leading with an interdisciplinary Dementia and Ageing Research Team [DART] based at the School of Nursing, Midwifery and Social Work […]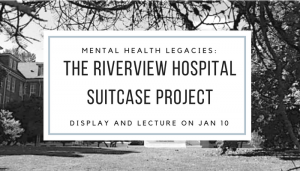 September 9, 2016
The UBC School of Nursing Consortium for Nursing History Inquiry presents the Health History Lecture and display on Mental Health Legacies: The Riverview Hospital Suitcase Project. The project is created to honor the legacies of two women whose lives were impacted by mental illness. It tells of their individual journeys and of the effects of […]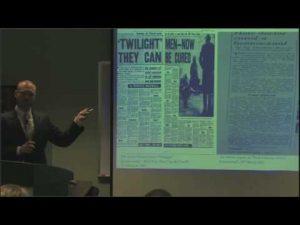 May 30, 2016
Webcast sponsored by the Irving K. Barber Learning Centre | June 14, 2016, 12-1pm | Room T182, 3rd Floor, UBC Hospital | Drawing on a rich array of source materials including previously unseen, fascinating (and often quite moving) oral histories, archival and news media sources, this paper examines the plight of men who were institutionalised in British mental hospitals to receive 'treatment' for homosexuality and transvestism, and the perceptions and actions of the men and women who nursed them.
March 30, 2016
What is my microbiome? How can microbes change the future of human health? What role does technology play? How do microbes affect women's health? Can they lower my child's risk of asthma? Join the discussion and learn the answers from our expert panel of UBC researchers. Event Details When: April 6, Wednesday | 6-8pm Where: […]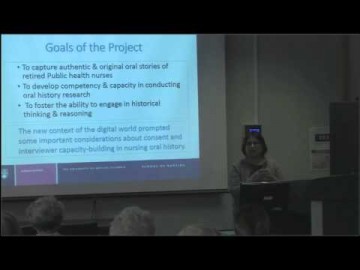 February 25, 2016
March 9, 2016, 12-1pm | UBC School of Nursing – 3rd Floor, UBC Hospital Room T206 | All are welcome to join the lecture. Feel free to bring your friends and colleagues! In this lecture Ranjit Dhari, Lecturer for the UBC School of Nursing, reflects on a recent oral history project on Public Health Nursing in the Lower Mainland.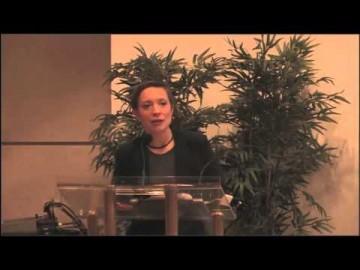 November 21, 2015
When: December 2, Wednesday 6-8pm | Where: Alice MacKay Room, Lower Level, Vancouver Public Library Central Branch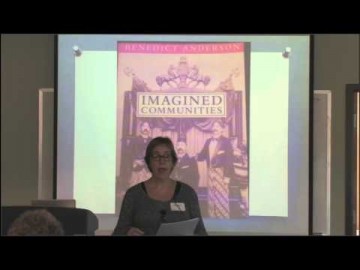 September 29, 2015
The Consortium for Nursing History Inquiry celebrates the UBC Centennial and explores the history and future of nursing education | Thursday November 19, 2015 | 10:00 am – 2:30 pm | UBC School of Nursing Room T182, UBC Hospital, 2211 Wesbrook Mall