---
Vancouver is a beautiful place to live and the ability to enjoy the west coast lifestyle is an important factor in many people's job satisfaction. Recognizing this, the city's best employers often shape their workplace culture accordingly, offering flexibility and unique benefits to attract the city's top talent. However, given the hot local housing market and challenging economy, both employers and employees will undoubtedly need to make trade-offs in the years ahead. What are the key workplace trends that individuals should be aware of? How is the culture of the modern workplace changing? Where do opportunities exist and what challenges lie ahead?
This event took place on March 21, 2016
Moderator
Gloria Macarenko – CBC News Host (B.C. Almanac; Our Vancouver; CBC Radio One's The Story from Here)
Panelists
Shelina Esmail, BA'93 – Partner at PFM Executive Search
Prem Gill – CEO, Creative BC
Chris Hatton – Chief Operating Officer, HSBC Bank Canada
Matt O'Grady – Editor in Chief, BC Business
Event Series Sponsor

Official Broadcast and Online Media Partner:

Panelist Biographies
Gloria Macarenko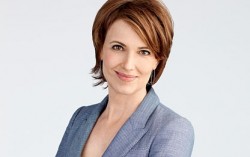 Long time CBC News host Gloria Macarenko takes the host seat on B.C. Almanac connecting British Columbians through conversation. She also hosts The Story from Here, a national Radio One show that brings Canadians the most lively and intriguing interviews from across the country.  Gloria is also on CBC Television, hosting Our Vancouver, a current affairs television show.
Previously, Macarenko hosted the award-winning newscast CBC News Vancouver at 5 & 6. She has twice been nominated for the Gemini Awards in the category of "Best News Anchor" in Canada.
Gloria Macarenko herself is an award-winning journalist and senior leader on the news team. In her many years with CBC, she has been awarded a Jack Webster Award for "Best News Reporting", multiple RTNDA Awards and a Leo award for "Best Anchor in a News Program" with former co-host Ian Hanomansing. Gloria has guest hosted on The National and CBC News Now. From her extensive coverage of the Sochi Olympics, as much a news story as a sports story considering the numerous human rights issues that dominated the Games, to profound interviews with local families affected by the Right-to-Die legal challenge, and families who looked to the courts for justice after losing loved ones to a drunk-driving accident, Macarenko has the ability to touch the heart of audiences no matter how challenging the story.
Macarenko's relationship with British Columbia goes far beyond the newsroom. You can see her volunteering and hosting for organizations such as Arts Umbrella, Dr. Peter Centre, RCH Hospital Foundation, BC Cancer Foundation, the Gordon Smith Foundation, Cystic Fibrosis Canada, the Prince Rupert Foundation and the International Women's Forum.
Born and raised in Prince Rupert, her travels take her around B.C. When not in the host chair, or on the road, she can be found enjoying a good book or sampling the spectacular culinary adventures Vancouver is known for.
Shelina Esmail, BA'93
Shelina is a partner at PFM Executive Search. She joined the firm in 1998 as research director and became an associate partner in 2008. Before joining PFM, Shelina was a senior research and marketing analyst for Colliers International in Vancouver and California. Her professional experience and depth of business knowledge provides a rich foundation for leading senior executives to some of Canada's most successful organizations.
Shelina is a dedicated community volunteer who lends her time to Junior Achievement of BC, the Tri-Mentoring Program at UBC, and the judging panel for the BC Health Care Awards run by the Health Employers Association of BC. She has also helped Canuck Place, the Aga Khan Foundation and the Ismaili Community. She currently sits on the alumni UBC Board of Directors.
Prem Gill
Prem Gill is a longtime broadcaster and content strategist, born and raised in North Burnaby by her immigrant parents, she took the reins of Creative BC in late September at a critical time in the creative sector's history. For B.C.'s film and TV industry, the recent decline of the Canadian dollar has resulted in one of the busiest filming years on record and Creative BC is the provincial agency that oversees film and television production in B.C. from development funding to shoot locations.
Prem brings over 20 years of experience in the industry with a diverse background in film and television broadcasting, communications and media, and digital technology. Prem will use her varied experience to lead the Creative BC team in positioning BC as a global leader in the creative industries.
Prem's commitment to the creative economy in BC can be seen through her work as Director of Production & Original Programming with TELUS and previous experience in the broadcast industry with CityTV and CHUM. Prem is also Vice-Chair of the board of directors for the National Screen Institute and an advisory position with Women in View.
Chris Hatton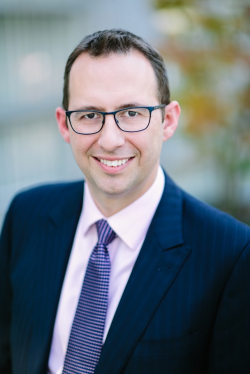 Chris Hatton was appointed Chief Operating Officer for HSBC Bank Canada in July 2015.
Mr. Hatton joined HSBC in 1996, and has held senior management roles across the bank in both the UK and the US. Previous roles include: Regional Chief Operating Officer, North American Commercial Banking, HSBC Bank USA, NA; Chief of Staff, Global Commercial Banking, HSBC Holdings plc; Senior Manager, Commercial Banking Europe, HSBC Bank plc; and Manager Development, Commercial Banking, HSBC Bank plc.
Matt O'Grady
Matt is an award-winning communications professional who has held senior leadership positions at both regional and national media companies. He has served as Editor-in-Chief of BCBusiness twice, between 2008 and 2011 and since January of 2014. He has also worked for The Globe and Mail in both Toronto and Vancouver, mostly recently running their west coast operations as British Columbia Bureau Chief. Matt has deep ties within the Vancouver media community, having served as an editor at Vancouver magazine and Western Living, worked as an online editor for CBC British Columbia, and taught non-fiction writing and editing courses at Langara College and Capilano University. Clients inside and outside publishing regularly call upon Matt's communications expertise as a speechwriter, media advisor, consultant and competition judge. Matt is a graduate of the Queen's School of Business Bachelor of Commerce program and SFU's Master of Publishing program.
---
UBC Library Research Guides