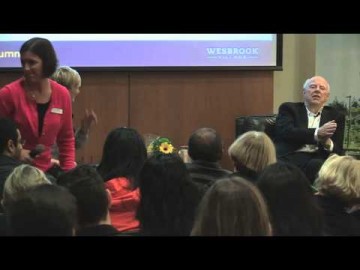 September 26, 2014
Webcast sponsored by the Irving K. Barber Learning Centre and hosted by alumni UBC and Wesbrook Village. This talk is second in the series of Wesbrook Talks, featuring arts supporter, Polygon Homes chairman and start an evolution campaign cabinet member, Michael Audain. Mr. Audain discusses how he started in the home building business, and about […]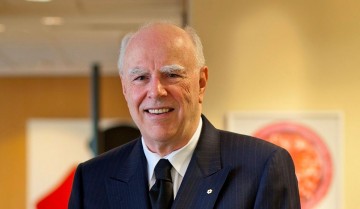 August 26, 2014
September 18, 2014, 6:00 – 8:30 pm The program begins at 6:00 pm, with a Q&A and reception to follow (MBA House, 3385 Wesbrook Mall, UBC's Vancouver campus, Vancouver, BC, V6T 1W5)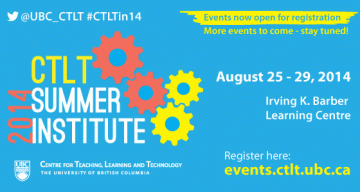 August 13, 2014
Join us for the 2014 Summer Institute, a series of workshops designed for new and developing faculty, staff, graduate students, teaching assistants, and anyone else in the UBC teaching community.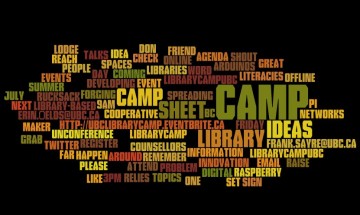 June 28, 2014
Friday, July 25, 2014 from 10AM to 3PM, Dodson Room (Rm 302), Irving K. Barber Learning Centre, UBC's Point Grey Campus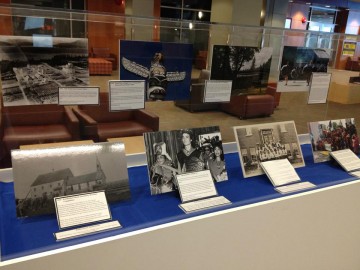 June 2, 2014
June 2 to July 18, 2014 at the Irving K. Barber Learning Centre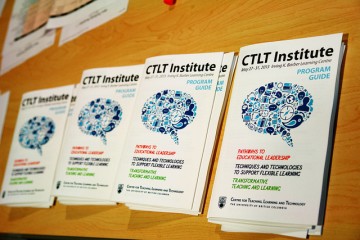 May 26, 2014
Featuring 27 workshops and information sessions led by 44 facilitators from 36 UBC departments and units and four universities.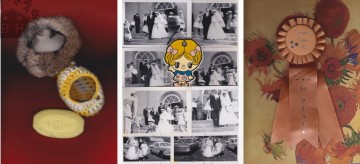 May 23, 2014
Displays will rotate from April 25 to August 31 in the Ridington Room at UBC Library's Music, Art and Architecture Library.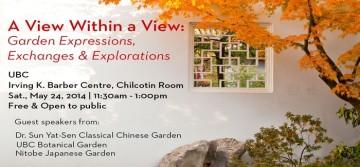 May 21, 2014
A public symposium on Saturday May 24th, 2014 – 11:30am-1:00pm at the Chilcotin Room (Rm 256) in the Irving K. Barber Learning Centre.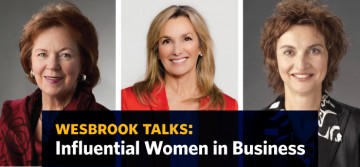 May 16, 2014
Wesbrook Talks is a new and exciting series presented by Wesbrook Village and alumni UBC. Tuesday, June 10, 2014, 6:00 – 8:30 pm.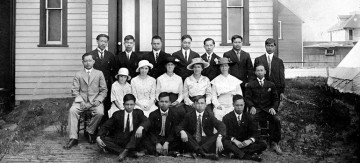 May 14, 2014
A documentary film produced by UBC Library about its renowned Wallace B. Chung and Madeline H. Chung Collection premieres on Knowledge Network on Friday, May 16, 2014.