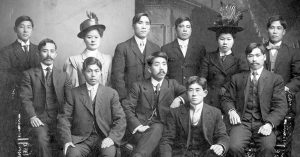 September 11, 2019
The Canada Memory of the World Register highlights exceptional works and documents that reflect the wealth and diversity of Canada's documentary heritage.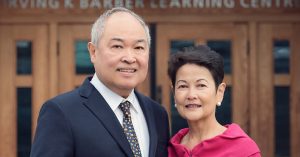 September 6, 2019
A beloved room in the Irving K. Barber Learning Centre will be transformed and upgraded thanks to a generous gift from Tony and Marissa Peña.
September 2, 2019
From September 1st to 30th, explore the meaning and practice of "heritage" in the Punjab, a linguistic and cultural region divided in 1947 between the two successor states to British colonial rule, Pakistan and India, and connects this heritage to Canada.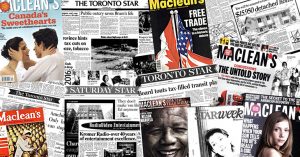 July 11, 2019
Digital archives like these are changing the parameters of what's possible in research while improving accessibility.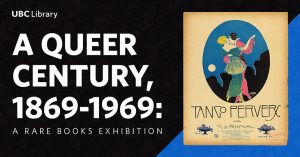 July 4, 2019
The exhibit, hosted in Rare Books & Special Collections located on Level 1 of the Irving K. Barber Learning Centre, will run until July 31, 2019.
July 1, 2019
Join us in conversation on July 11 with the creator of the Public Knowledge Project, Professor John Willinsky. Co-hosted by UBC Library and UBC iSchool.
June 28, 2019
In honour of the 60th anniversary of the Library's acquisition of the Puban Collection, Rare Books and Special Collections will be hosting bi-weekly tours highlighting items from the Puban Collection throughout the summer, starting July 9.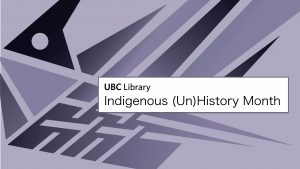 May 28, 2019
June is recognized as Aboriginal History Month but at UBC Library we hold a tradition of (Un)History Month — a celebration and acknowledgement of the importance of Indigenous Peoples – not only in history – but in the present and future. This collaborative exhibit showcases the first digital books to come from RavenSpace, a new […]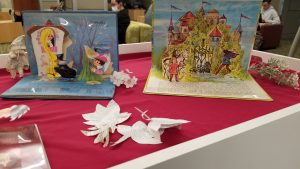 March 11, 2019
Across Enchanted Lands: Universal Motifs in Illustrated Fairy Tales is on display from March 1 through May 30, 2019. The exhibition is free and open to the public, and people of all ages are encouraged to attend.