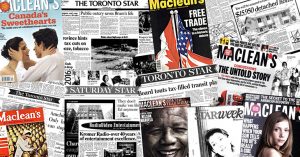 July 11, 2019
Digital archives like these are changing the parameters of what's possible in research while improving accessibility.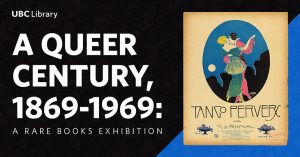 July 4, 2019
The exhibit, hosted in Rare Books & Special Collections located on Level 1 of the Irving K. Barber Learning Centre, will run until July 31, 2019.
July 1, 2019
Join us in conversation on July 11 with the creator of the Public Knowledge Project, Professor John Willinsky. Co-hosted by UBC Library and UBC iSchool.
June 28, 2019
In honour of the 60th anniversary of the Library's acquisition of the Puban Collection, Rare Books and Special Collections will be hosting bi-weekly tours highlighting items from the Puban Collection throughout the summer, starting July 9.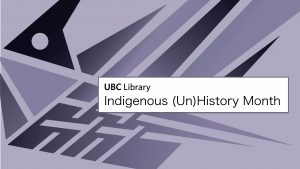 May 28, 2019
June is recognized as Aboriginal History Month but at UBC Library we hold a tradition of (Un)History Month — a celebration and acknowledgement of the importance of Indigenous Peoples – not only in history – but in the present and future. This collaborative exhibit showcases the first digital books to come from RavenSpace, a new […]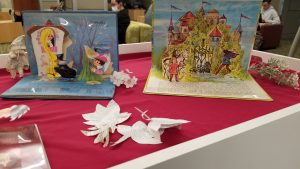 March 11, 2019
Across Enchanted Lands: Universal Motifs in Illustrated Fairy Tales is on display from March 1 through May 30, 2019. The exhibition is free and open to the public, and people of all ages are encouraged to attend.

March 11, 2019
Reduce your UBC Library fines by donating non-perishable food items until April 1st.
February 11, 2019
For those of you in rural or northern communities, or wherever you are for that matter, please note this ongoing series of podcasts. http://ruralroutespodcasts.com/?cat=206 * Many of these could be the starting point for community conversations held at or facilitated by local libraries. Here are summaries of three recent episodes: Rural Media: "Media industry is […]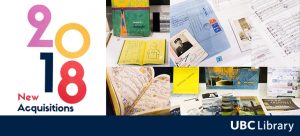 January 8, 2019
To kick off 2019, UBC's Music Art and Architecture Library and Rare Books and Special Collections are celebrating the year that was with a selection of 2018 new acquisitions. This exhibit is currently on display in the foyer of the Irving K. Barber Learning Centre until February 27, 2019. The exhibition is free and open to the public.