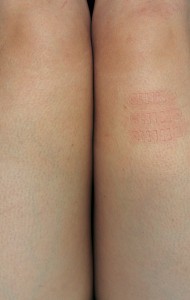 The politics of identity and location are inexplicably tied to the ways in which space and the self are mutually constitutive. The self as a site, is one of continuous splitting, doubling, and grafting, of histories, markings, and vulnerabilities. In this exhibition of new photographs and small sculptural works, artist Clare Yow focuses on the mobile and malleable body as material for interrogating personal, political lived experience. Togetherness-in-difference is an imperative issue for 21st century cultural and identity politics. Holding a doubled relationship or dual loyalty to the idea of places, is for Clare, at once invigorating and troubling, rewarding and tiring.
Biography
Clare Yow is a Vancouver-based artist, holding a Master in Fine Arts in Visual Art from the University of British Columbia and an Honours Bachelor of Fine Arts in Photographic Studies from Ryerson University. Her art practice is foregrounded in the everyday and seemingly unremarkable as subject matter, material and process. With ongoing interests that lie in navigating what it means to be located within the triple bind, hyphenated existence, and imaginary homeland of Chinese-Canadian femininity, Clare's work seeks to explore how conditions of in-between-ness come to exist in relation to her particular subjectivities.
It is of note that Clare was born in Singapore 100 years after the Chinese Immigration Act of 1885, and that on Canada Day this year, it was 90 years ago that the Chinese Exclusion Act first came into effect.
For more works, please visit clareyow.com.
---
Reading List
*These are some books that helped guide Clare's research and work.
On not speaking Chinese : living between Asia and the West / Ien Ang.
Koerner Library / DS732 .A585 2001
Art on my mind : visual politics / bell hooks.
Irving K. Barber / N6537.585 A2 1995
Woman, native, other : writing postcoloniality and feminism / Trinh T. Minh-ha.
XWI7XWA Library / YC T75 W66 1989
Race, space, and the law : unmapping a white settler society / edited by Sherene H. Razack.
Koerner Library / FC104 .R313 2002
Displacement, diaspora, and geographies of identity / edited by Smadar Lavie and Ted Swedenburg.
Koerner Library / GN357 .D57 1996
Mappings : feminism and the cultural geographies of encounter / Susan Stanford Friedman.
Koerner Library / HQ1190 .F77 1998
China, transnational visuality, global postmodernity / Sheldon H. Lu.
Koerner Library / DS779.23 .L82 2001
Black skin, white masks / Frantz Fanon ; translated from French by Richard Philcox.
Koerner Library / GN645 .F313 2008
Black looks : race and representation / bell hooks.
Okanagan Library / E185.86 .H734 1992
The writing on the wall : Chinese and Japanese immigration to BC, 1920 / Hilda Glynn-Ward.
Koerner Library / PR9217.O89 W8 1921 A