Art and cultural exhibits at the Learning Centre are selected to delight and educate visitors — and reflect UBC's mission to create exceptional learning environments and serve the people of British Columbia, Canada and the world.
The Learning Centre hosts a rotating selection of interesting books, posters, print material and artifacts year-round. All of our exhibits are open to the public, so please come by for a visit.
Location: 
Have artwork or a cultural exhibit you'd like to share?
Current & Recent Exhibits
---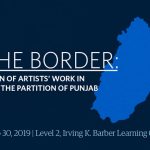 September 2, 2019 — From September 1st to 30th, explore the meaning and practice of "heritage" in the Punjab, a linguistic and cultural region divided in 1947 between the two successor states to British colonial rule, Pakistan and India, and connects this heritage to Canada.
July 18, 2019 — UBC Library has partnered with local non-profit 2 Paycheques Away to bring an exceptional and striking photography exhibit to two library locations.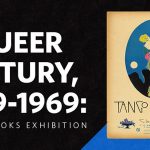 July 4, 2019 — The exhibit, hosted in Rare Books & Special Collections located on Level 1 of the Irving K. Barber Learning Centre, will run until July 31, 2019.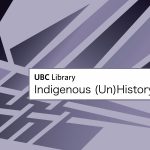 May 28, 2019 — June is recognized as Aboriginal History Month but at UBC Library we hold a tradition of (Un)History Month — a celebration and acknowledgement of the importance of Indigenous Peoples – not only in history – but in the present and future. This collaborative exhibit showcases the first digital books to come from RavenSpace, a new […]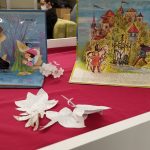 March 11, 2019 — Across Enchanted Lands: Universal Motifs in Illustrated Fairy Tales is on display from March 1 through May 30, 2019. The exhibition is free and open to the public, and people of all ages are encouraged to attend.