Art and cultural exhibits at the Learning Centre are selected to delight and educate visitors — and reflect UBC's mission to create exceptional learning environments and serve the people of British Columbia, Canada and the world.
The Learning Centre hosts a rotating selection of interesting books, posters, print material and artifacts year-round. All of our exhibits are open to the public, so please come by for a visit.
Location: 
Have artwork or a cultural exhibit you'd like to share?
Current & Recent Exhibits
---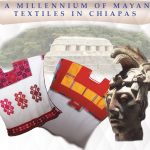 November 16, 2018 — View Mayan Textiles from Chiapas in the Irving K. Barber Foyer from November 9th to December 18th, 2018.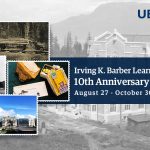 October 1, 2018 — Join us in looking back at the Irving K. Barber Learning Centre's past 10 years from August 27 through October 30, 2018 in the IKBLC Level 2 foyer and in Rare Books and Special Collections.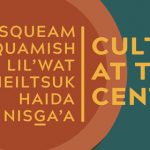 June 19, 2018 — Date: June 15 to August 15, 2018. Location: UBC Irving K. Barber Learning Centre, Level 2 Foyer (1961 East Mall) (map) Hours: Same as the IKBLC building hours (see hours)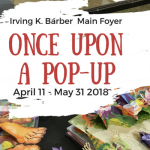 April 11, 2018 — Once Upon a Pop-up is on display on level 1 (RBSC reading room) and level 2 (main foyer) of the Irving K. Barber Learning Centre from April 11 through May 31, 2018.
March 6, 2018 — Date: March 1 to April 3, 2018 Location: UBC Irving K. Barber Learning Centre, Level 2 Foyer (1961 East Mall) (map) Hours: same as the IKBLC building hours (see hours) Indigenous community radio is a powerful tool. In this exhibition, UBC museum anthropology students worked with Nuxalk Radio in their mission to "Broadcasting the Laws […]