Art and cultural exhibits at the Learning Centre are selected to delight and educate visitors — and reflect UBC's mission to create exceptional learning environments and serve the people of British Columbia, Canada and the world.
The Learning Centre hosts a rotating selection of interesting books, posters, print material and artifacts year-round. All of our exhibits are open to the public, so please come by for a visit.
Location: 
Have artwork or a cultural exhibit you'd like to share?
Current & Recent Exhibits
---
December 17, 2015 — This exhibition features a blend of photography, poetry, and films.  World Poetry began in 1997. Its goal was to give recognition and support to multicultural and multilingual poets and writers and those in artistic disciplines. It is a unique group with the goal of bringing out the voices of those who need to be heard, in […]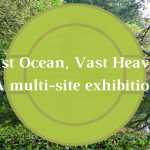 November 27, 2015 — When: December 3, 2015 - January 31, 2016 | Where: Irving K. Barber Learning Centre (Level 2, Main Foyer art gallery), Rare Books and Special Collections (IKBLC level 1), and Asian Centre and Library. Exhibit is free and open to the public.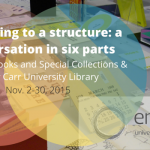 November 5, 2015 — On display on level 2 of the Irving k. Barber Learning Centre from November 2-30, 2015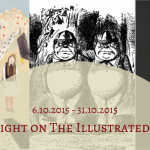 October 8, 2015 — UBC Library is proud to commemorate the 150th anniversary of the publication of Alice's Adventures in Wonderland with a new exhibition featuring items from Rare Books and Special Collections' Alice 100 collection.
August 6, 2015 — "Con el Alma en las Manos" will be displayed at the Irving K. Barber Learning Centre gallery (2nd floor foyer) as part of Mexico Fest 2015 from August 28 to September 30.