Art and cultural exhibits at the Learning Centre are selected to delight and educate visitors — and reflect UBC's mission to create exceptional learning environments and serve the people of British Columbia, Canada and the world.
The Learning Centre hosts a rotating selection of interesting books, posters, print material and artifacts year-round. All of our exhibits are open to the public, so please come by for a visit.
Location: 
Have artwork or a cultural exhibit you'd like to share?
Current & Recent Exhibits
---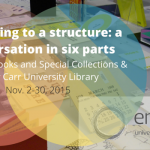 November 5, 2015 — On display on level 2 of the Irving k. Barber Learning Centre from November 2-30, 2015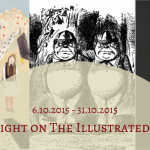 October 8, 2015 — UBC Library is proud to commemorate the 150th anniversary of the publication of Alice's Adventures in Wonderland with a new exhibition featuring items from Rare Books and Special Collections' Alice 100 collection.
August 6, 2015 — "Con el Alma en las Manos" will be displayed at the Irving K. Barber Learning Centre gallery (2nd floor foyer) as part of Mexico Fest 2015 from August 28 to September 30.
June 22, 2015 — Open to the public daily from 6 a.m. to 1 a.m., on Level 2 of the IKLBC, and will be on display until August 26.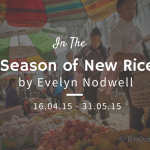 April 2, 2015 — April 16 - May 31, 2015 at the Irving K. Barber Learning Centre
Upcoming Exhibits
---
| Exhibit Title | Date |
| --- | --- |
| Aboriginal Unhistory Month 2017 | June 1 to August 31, 2017 |
| Mexico Fest 2017 | September 1 to September 30, 2017 |
| UBC Colbeck Collection Anniversary Exhibition | October 1 to December 31, 2017 |